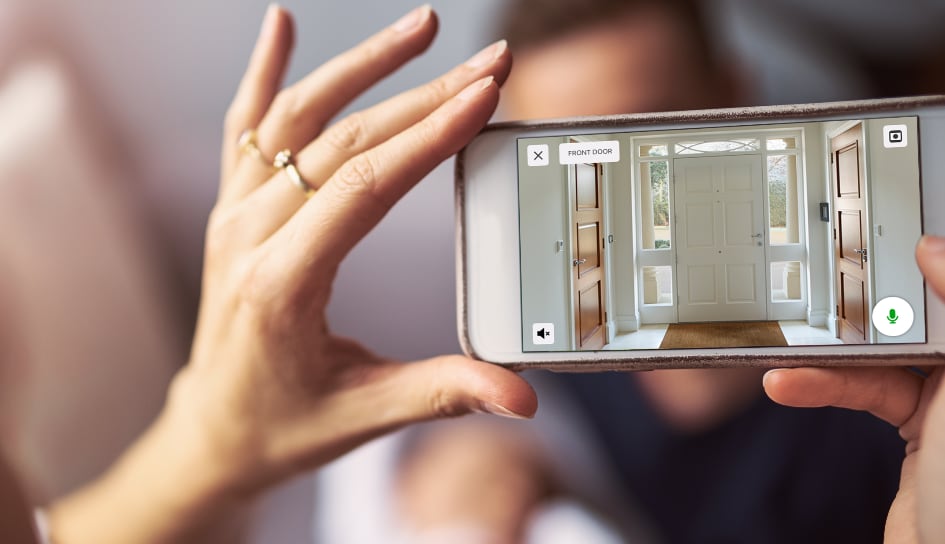 Are Smart Locks Worth It In Florence
Are you thinking of replacing your door locks? As you probably know, you might go the standard path and use a simple deadbolt lock, or you could choose an alternate route with a keypad system. But, if you seek the most advanced solution, you should install a smart lock that will connect with your ADT security system.
Here's the question: Are smart locks worth it in Florence? Or is this an example of throwing your money away on needlessly confusing devices?
Traditional Locks Compared to Smart Locks in Florence
In the matter of door locks, you will find plenty of options. With that in mind, you will discover the majority of entry doors are protected by either a keyed deadbolt or a locking handle, a keypad system, or a smart locking system. Turn the key on a conventional deadbolt, and the cylinder enters past a strike plate which is connected to your frame. The bolts can be a door handle lock that's operated via a spring, which means the door is more difficult to force open with a a tool like a crowbar. If you would prefer not having to fiddle around with a key, you can get a keypad system that activates the bolt by using a 3-4 button pin code.
Smart locks are interlinked systems that serve as a modern substitution for your ordinary entry locks. Like a push-button deadbolt, you use a numerical PIN to open the door. But when you utilize a smart lock, you have the opportunity to connect to your Wi-Fi or your overall security package to bring even more functionality. With the help of a simple mobile app, you are given the chance to:
● Activate your door locks remotely
● Create unique keycodes for occupants and frequent visitors
● Receive text alerts if the door lock is opened
● Set limited-time key codes for guests
In What Situations Are Smart Locks Worth It In Florence?
If you are thinking about using one or two smart locks as replacements for your standard keyed entries, you might be unsure if they are worth the effort. It would add convenience to remotely unlock your doors, but it really depends on the make or model of how well they work. When installing a single solution not integrated to your security, make sure that your smart lock comes with up-to-date encryption and features a smartphone app that's frequently updated.
But you should know, the greatest benefit of a smart locking system is found if you connect it to your home security system. Now you can make your locks interact with other security devices to upgrade your home's defense and make your life easier. To illustrate, when your video doorbell detects someone approaching your front porch, your smart locks can automatically lock. Or set geotracking on your phone's security app and unlock your front door when you pull up the drive. You even have the option to program an alarm to sound if a visitor submits the incorrect PIN repeatedly.
Essentially, a smart lock is worth it in Florence if you incorporate it to your comprehensive security system!
Contact Us To Include Smart Locks With Your Home Security System
To get the leading smart locks in Florence -- along with a state-of-the-art residential security package -- reach out to Secure24 Alarm Systems. Our team is ready to build the perfect system with the alarms, sensors, cameras, and locks for your needs. Call (843) 310-4058 or send in the form on this page to request a consultation.
Areas Served Around Florence By Secure24 Your Local ADT Authorized Dealer